[R/010/3/0124] [3/23] [MQA/FA3075]
To furnish the students with fundamental knowledge and analytical skills in core Arts subjects such as Languages (Spoken and Written), Information Technology and Mathematics that enable them to undertaking Bachelor degree programmes in the fields of Business, Accountancy, Information Technology, Architecture, Communications, Languages and any Non-Science / Engineering fields.
Programme Learning Outcome
Upon completion of this programme, students will be able:
To gain the mastery of the fundamental knowledge in the essential Pre-University level areas of Business, Communications, Languages (Spoken and Written), Information Technology and Basic Architectural Subjects.

To be armed with the capability of applying the fundamental knowledge gained in solving elementary Pre-University level problems in the areas stated above.

To think rationally, have sense of humanity, humility and responsibility and respect of lecturers

To learn that the quality and nature of coursework submitted must reflect the true level of maturity and demands of the subjects for the programme and to learn that the unethical conduct of plagiarism is prohibited in the academia.

To learn effective written and verbal communication skills as well as the development of teamwork spirit.

To be armed with scientific reasoning and critical analysis skills to solve scientific problems across the areas mentioned above.

To be equipped with necessary knowledge to pursue Bachelor's degree.

To gain time management skills essential for ensuring tasks are completed in time.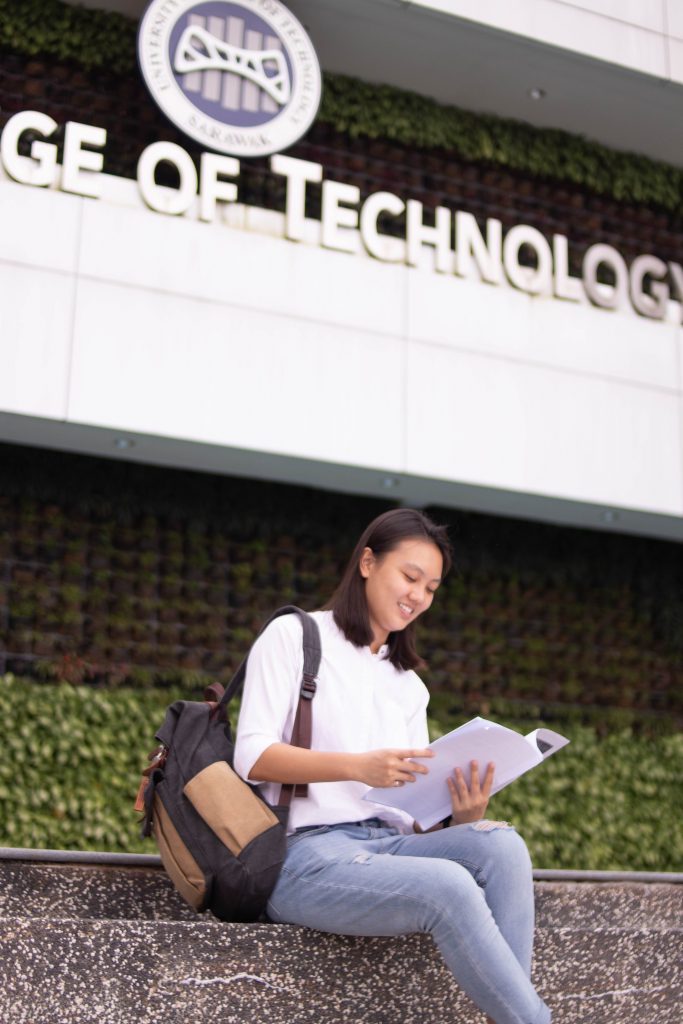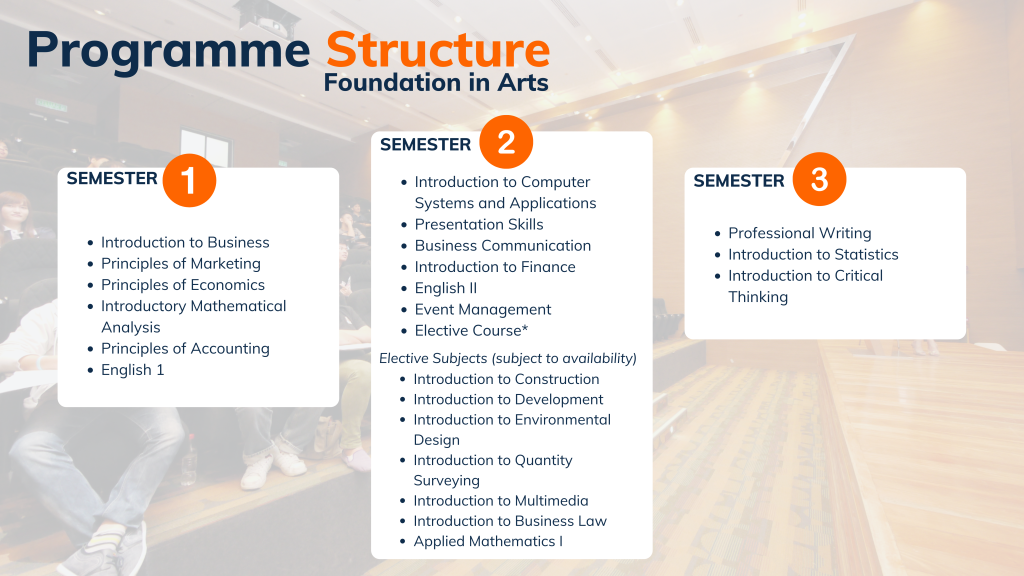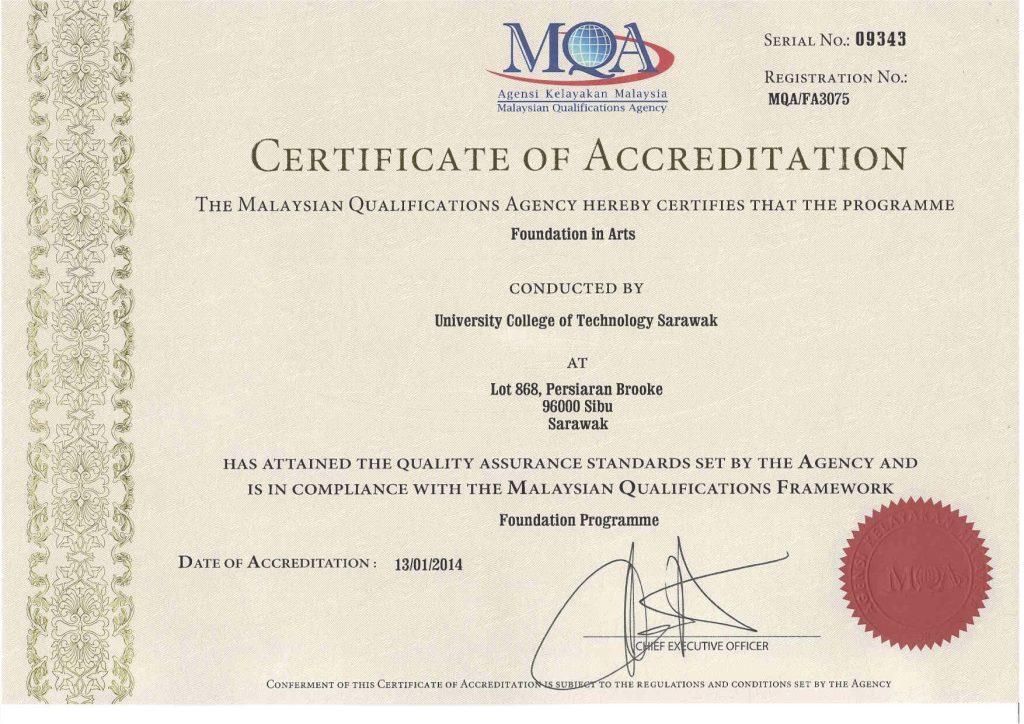 Pass SPM/O-level equivalent with FIVE (5) Grade C's; or
Pass UEC with FOUR (4) Grade B's